Connecting to the grid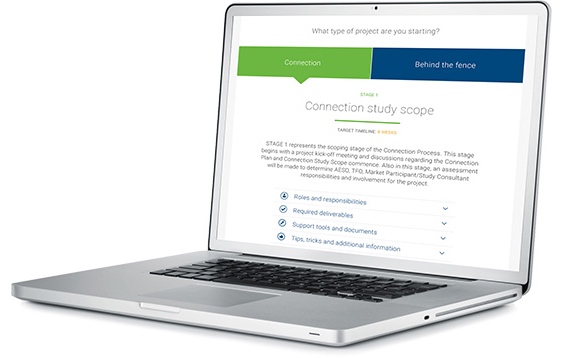 The Connection Process
The Connection Process is the AESO's process used to connect projects initiated by market participants to Alberta's transmission system. The following information is provided to assist market participants in connecting to the grid in a timely manner.
Read about the AESO Connection Process
Looking for the Project List and Connection Queue? You can find them here.
Contact us
For any questions relating to the project types below, please contact Customer Connections.
Connection Projects
Behind the Fence Projects
Contract Capacity Change Projects

Phone: 403-539-2793
Email: customer.connections@aeso.ca
To request a copy of the AIES map contact maps@aeso.ca