Tariff-Related Initiatives
Recent materials posted
Introduction
The AESO has published an updated overview of the tariff-related initiatives that the AESO intends to progress in 2022 to Q2 2023. This 2022-2023 ISO Tariff-Related Initiatives Plan (plan) will provide stakeholders with a consolidated comprehensive view of the AESO's tariff-related initiative for their information and planning purposes. The material in this plan is focused on tariff-related initiatives only.
Unanticipated findings or learnings could impact the plan resulting in changes to the proposed schedule or the initiatives themselves. The AESO will endeavor to keep stakeholders informed of any such changes
Current initiatives underway
For tariff-related initiatives currently underway, please click on the page link below:
Tariff rate redesign for bulk and regional charges (including tariff treatment of energy storage) is now in the AUC regulatory process. For details on the consultation conducted, view Bulk and Regional Tariff Design
2022-2023 Schedule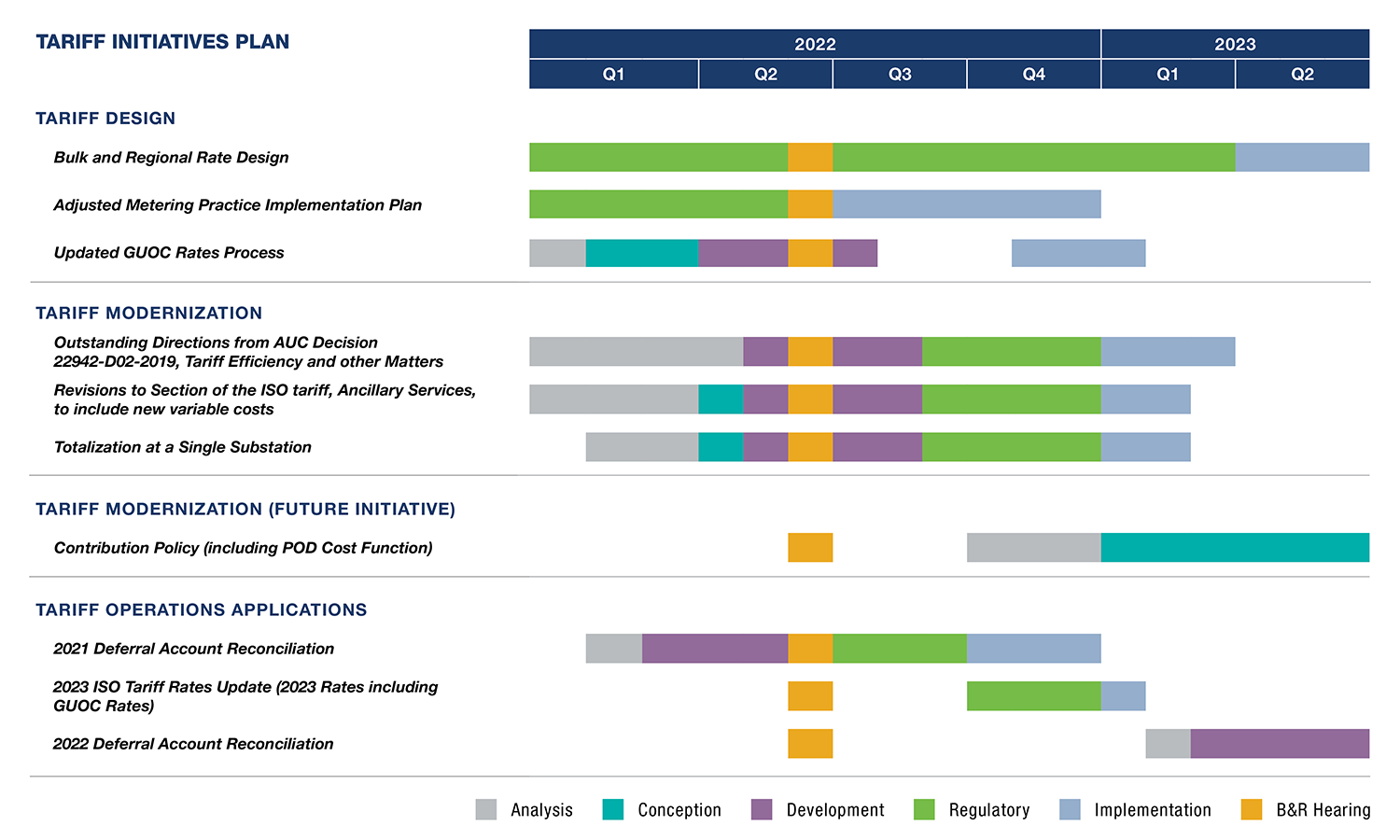 Click here for the graphic above to view larger
Request for feedback
We value stakeholder input and we invite you to provide your feedback to the AESO on the 2022-2023 Plan via the questions set out in the Stakeholder Comment Matrix 2022-2023 ISO Tariff-Related Initiatives Plan on or before May 31, 2022.
Tariff-related initiatives materials
If you have any other questions, please contact stakeholder.relations@aeso.ca and subscribe to our stakeholder newsletter for updates.